ABOUT US
Advancing wellness through excellence in research, education, and minimally invasive testing.
ZRT Laboratory is a CLIA-certified commercial and research laboratory founded in 1998 by breast cancer researcher David Zava, Ph.D. ZRT Laboratory has pioneered innovative testing methods for hormones, neurotransmitters, heavy metals and more, offering health care professionals convenient testing options in different body fluids including saliva, dried blood spot, dried urine, and serum.
With over 20 years of experience and results from over 10 million clinical tests performed, coupled with our signature personalized test report, ZRT Laboratory has become a world recognized leader in clinical testing. Individuals, health care providers in all 50 states and 96 countries, and research teams worldwide, use our tests, including the Centers for Disease Control and Prevention (CDC), the National Institutes of Health (NIH) and many renowned universities.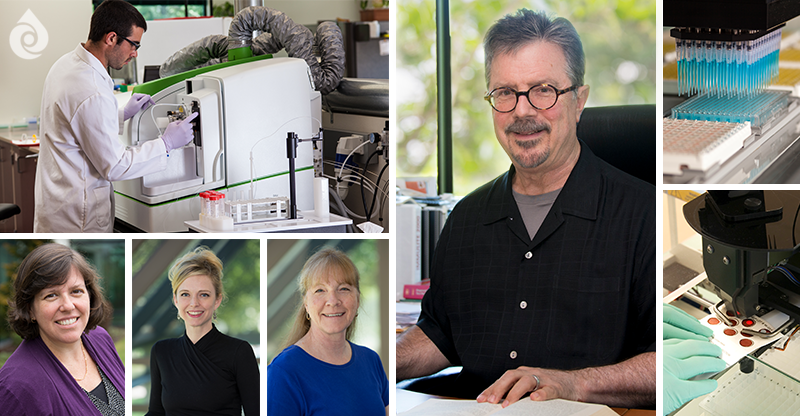 Since the beginning, ZRT has maintained a singular focus: providing innovative, easy-to-use testing to promote health and wellness. This people-first mindset means that while our results are complex, our tests are not. Each of our home-collection kits is simple and easy to use. The education and support we provide assists health care providers, and their patients, in making informed treatment decisions. And while our range of test methodologies and technologies has multiplied over the years, our commitment to innovative testing and end-user simplicity hasn't wavered.
Why Choose ZRT Laboratory?
Flexibility & Convenience
We offer all four test mediums (saliva, blood spot, dried urine, and serum) and a varied menu of tests, giving you maximum flexibility and optimal timing of sampling.
First-morning saliva sampling measures peak hormone levels and ensures correspondence with supplementation ranges that depend on time since last hormone use. No need to collect four daily samples except when testing diurnal cortisol.
Unlike other labs, patients do not need to stop hormone supplementation to use ZRT's testing because we have ranges adjusted for age, menstrual status and supplementation types. This is the ideal method for tracking the effectiveness of hormone treatments.
Turn-around time 3-5 business days.
Accuracy
ZRT is the only laboratory to perform an extraction process for saliva testing, which separates hormones from background contamination. This ensures accurate test results for low-concentration hormones such as estradiol, which exists at 1/10,000 the level of DHEA.
We determine reference ranges for individual patient ages, menstrual status, and hormone supplementation.
We maintain precision and accuracy with rigorous proficiency testing both internally and externally. To help establish industry-wide standards, we initiated the Salivary Proficiency Inter-laboratory Testing (SPIT) program. As part of this program, results from carefully selected pooled samples are compared to results for the same samples from other saliva testing laboratories two times per year. This effort allows us to regularly evaluate our saliva testing accuracy.
ZRT is the only specialty hormone laboratory to have qualified for the CDC's Hormone Standardization Program (HoSt) – meaning that ZRT has successfully passed the performance criteria to qualify for the CDC Testosterone Reference Method and the CDC Estradiol Reference Method.
Comprehensive Test Reports
Provider Support & Education
On-call clinical consultants are available without appointment to consult with health care providers regarding hormone testing and bioidentical treatment approaches.
Educational webinars for medical professionals and patients presented by physician experts in the areas of physiology and endocrinology – recordings available in our resource library.
Resource materials about our tests, including Provider Data Sheets, Patient Handouts, and other reference documents are available in our resource library.
Advancing the Science of Testing
Learn More About Our Founder, Dr. David Zava
All photos and content are copyright protected and property of ZRT Laboratory. Please contact info@zrtlab.com for permission to use these or any other materials.