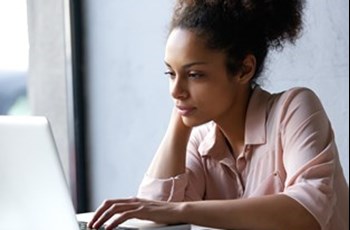 From time to time, we have practitioners ask for advice on how to find and (most importantly) motivate patients. As a marketing team, we spend lots of time thinking about this, and we're happy to share our pearls of wisdom.
In the third blog of our series, we'll outline another one of our favorite ideas for connecting with patients – become a local health writer.
But, whoa! Before you start to worry that we're talking about long, technical (boring) articles. We're not. We're talking about short, patient-friendly articles that get your name circulated in the local community.
Pearl #3 – Be Your Patients' Local Health Expert
Articles are a great way to create a first impression with patients and become recognized as a local health expert. Being a practitioner or pharmacist, your topics should focus on various aspects of health and wellbeing, but where these articles are published will set the tone for how long they are and the style of writing.
So, how do you start? Here are a few ideas:
Look for Local Newsletters
Articles are a great way to create a first impression with patients and become recognized as a local health expert.
Once you start looking, you'll probably find a variety of local newsletters that would be interested in publishing an article from a health care provider. A few ideas that come to mind are healthy grocery stores, pharmacies or gyms – do you have a local version of Whole Foods or 24 Hour Fitness? There are also community groups, like the YMCA, to consider. These groups often have a monthly message that goes out to shoppers or members.
Take a look at how long (or brief) the articles are in these newsletters, and offer to write something similar. Stick to timely topics and make sure to include a few actionable take-aways. For instance, if your specialty is treating patients with menopause or andropause, talk about staying healthy in your 50s and beyond. This can include tips about exercise, diet and weight loss, or stress management.
And don't stop at just one article. Try to contribute a new article every few months to build readership and gain popularity. Make sure your name is featured as the writer of the article, too. Doing this with one or two newsletters in your area could have a big impact on business.  
Talk to the Newspaper
Newspapers and magazines that publish daily or weekly are always looking for good stories, so see if your local paper might be interested in articles from a health care provider.
Start by looking in the health section of the newspaper and see what type of content they routinely provide. They may take a one-time article from you, but they may also be interested in a recurring feature – like a column on health tips or Ask the Expert, where you answer questions from readers.
If the major newspaper in your area doesn't bite on this idea, try a smaller city or regional paper. There may also be a magazine publication that targets the local community. Look for this to be distributed in neighborhood grocery stores, banks, coffee shops, civic offices, or other community businesses.
The same writing rules apply here – look at the content these publications typically run and offer to write something similar. Make sure to include tips or advice that prospective patients can follow, and make sure that your name is featured as the writer.
Write a Patient Booklet
If contributing articles to local newsletters or publications doesn't appeal to you, what about writing a booklet for your patients? Or collaborating with another health care provider on a patient booklet?
It doesn't need to be long – 5-6 pages should be enough to convey important health tips that you want patients to have. Sticking to the topics you see frequently in your practice – like weight management or stress reduction – will make sure it's relevant for patients too.
As an example of what your booklet might contain, start with a review of the bodily factors involved in weight management. At ZRT we focus on hormones, so our booklet would feature an overview of hormones like cortisol, estrogen, thyroid, etc. Once patients understand how the body works, spend a page or two offering suggestions for how to manage their health – dietary guidelines, thoughts about exercise (how much, how often), and lifestyle tips. You can include a few recipes and add recommendations for additional books to read. If you want to see an example, download a free copy of ZRT's Menopause booklet.
Once you have the booklet finished, find ways to share it with patients. A few ideas for this include putting copies in your waiting and exam rooms for patients to read, and handing them out as patients are leaving appointments. You can also try printing some copies and taking them around to the various gyms, pharmacies, stores and community centers that we mentioned earlier in this post.
Keep the Ideas Flowing
These are just a few suggestions to get your creative juices flowing. Feel free to add your own twist to any of these ideas, or come up with even more creative ways to connect with patients.
You're also welcome to chime in on this blog with questions or suggestions. We're happy to share ideas!
ZRT Marketing Tips Blogs