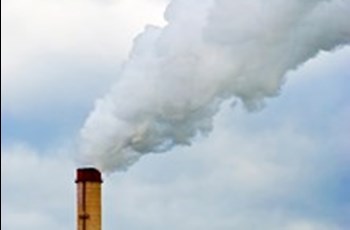 Many residents were surprised to learn that high levels of arsenic and cadmium are being detected at an air monitoring station in Southeast Portland, Oregon according to the state Department of Environmental Quality (DEQ). 
Watch the News: Dr. Zava comments on toxin exposure in SE Portland
The state began monitoring air quality after moss samples taken from the area last October were found to be high in arsenic and cadmium. The results, which were only made public in the past few days, show cadmium at 49 times the acceptable level and arsenic at 159 times the acceptable level for air.
Of key concern is that the testing location is in an area populated with businesses, schools, and parks. It is not clear yet how long exposure has occurred or whether it is caused by a nearby glass blowing facility. As of this week, the glass blowing facility decided to cease use of arsenic and cadmium.
Investigating an Unusual Cluster of Breast Cancer Cases
More shocking is that there is a cluster of breast cancer cases in the same area of Southeast Portland that were reported on in 2013. Arsenic and cadmium, along with other toxic metals are known to be damaging to the body and to increase risk for heart disease and cancer.
Cadmium exposure specifically has been linked to an increased risk of breast cancer. Currently epidemiologists are looking to see if there is a relationship between the recent increase in breast cancer cases and the high levels of arsenic and cadmium in the local area.
Watch the Webinar: Toxic Heavy Metals & Risks for Cancer
Cadmium itself has a half-life in the body of 7-16 years, meaning that it is eliminated very slowly and causes significant damage as it builds up. The only real way to tell how much cadmium, arsenic, or any other toxin YOU are being exposed to is to test yourself for these heavy metals using a bodily substance such as blood, urine, hair, saliva or feces.
Read the Article: Bio-Accumulation of Toxic Elements
Simple Testing Reveals Element Exposure
Usually one sample type is better than others for determining long- or short-term exposure.
For example, it is best to measure arsenic exposure in urine, as urine is the primary excretion route and it is cleared relatively quickly in comparison to other heavy metals.
For cadmium, however, urine is the best indicator of long-term exposure while blood is a better indicator of short-term exposure.
If you're concerned about exposure to excessive levels of heavy metals like cadmium or arsenic, simple testing can be revealing. Tests, such as those offered by ZRT Laboratory, are an accurate and effective way to determine levels of elements such as iodine, selenium, bromine, arsenic, mercury, and cadmium.
Whatever lab you choose, make sure its scientists are using Inductively Coupled Plasma-Mass Spectrometry, or ICP-MS, which is the most sophisticated test method available for measuring heavy metals as well as essential elements.


Related Reading 
References 
http://www.kgw.com/news/local/high-levels-of-cadmium-arsenic-detected-in-se-portland/32360056 
http://blogtown.portlandmercury.com/BlogtownPDX/archives/2016/02/03/arsenic-cadmium-levels-near-two-se-portland-schools-are-alarmingly-high-state-finds 
http://www.bullseyeglass.com/news-releases.html