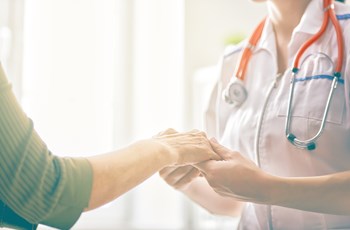 For the first time ever, naturopathic medicine gets a legislative boost with its own celebratory week. 
During this week - October 7-13 - naturopathic doctors and their supporters, colleagues and fans will have the chance to laud the benefits of naturopathic medicine while basking in the light of a new public awareness. And it's nationally recognized!
Finally, the inherent value of naturopathic medicine has been acknowledged by key players in the US Senate as a means of providing safe, effective and affordable healthcare. Additionally, it offers a sound method for addressing the nation's increasing healthcare needs, while also helping curb the current shortage of primary care physicians. 
The Clinical Consultants department at ZRT is staffed 100% by naturopathic physicians - Dr. Alison McAllister, Dr. Sherry LaBeck, and Dr. Julie Verfurth.
Our NDs answer ZRT provider phone calls, review and interpret patient lab results, and work alongside laboratory and marketing staff to develop tests and write clinically relevant educational materials. 
Naturopathic physicians fit so well into the execution of ZRT's mission for many reasons. At the heart of it is the naturopathic commitment to treating the whole person by the least invasive means possible, while trying to find the root cause of what is affecting the patient.
Dr. David Zava, PhD, founder of ZRT Laboratory, has long recognized the vital role that naturopaths play in a preventative health model based on wellness and patient-centered care - a model that inspired his own work in salivary hormone testing years ago. Ever passionate about discovering what's going on at a cellular level, Dr. Zava continues to research and develop testing that will help direct patient treatment toward obtaining optimal physiological balance.
NDs are trained as primary care, general practice physicians. They treat most medical conditions, order standard and specialty lab tests, perform minor surgery, utilize prescription drugs if needed, make referrals to other healthcare providers, and are covered by insurance companies in some states.
Naturopathic medicine is a distinct system of medicine that is defined by its philosophy and the use of an eclectic mix of natural therapies - homeopathy, nutrition, herbs, hydrotherapy, physical medicine, etc. - to bring about health and balance.
The tenets of naturopathic medicine include:
Healing power of nature - honoring the body's natural inclination and ability to heal itself

First do no harm - using natural healing modalities, which benefit the body and minimize adverse side effects

Identify and treat the cause of disease - addressing the root cause of ill health as opposed to treating only symptoms

Heal the whole person - supporting all aspects of health: physical, mental, emotional, spiritual and environmental

Prevention is the best cure - promoting healthy diet and lifestyle choices to prevent serious, chronic disease and to optimize wellness

Doctor as teacher - providing education about health and disease to patients
Licensed naturopathic physicians attend a four-year graduate-level naturopathic medical school. In addition to a standard medical curriculum, they are trained in clinical nutrition, homeopathic medicine, botanical medicine, physical medicine, Chinese medicine, and mind-body medicine including stress-management and counseling.
To achieve licensure, a naturopathic physician takes rigorous professional board exams. Naturopathic physicians are currently licensed in 16 states, the District of Columbia, Puerto Rico, the US Virgin Islands, and six Canadian provinces. Licensed naturopathic physicians must also fulfill state-mandated continuing education requirements annually.
The clinical consultants at ZRT are excited and honored to see this significant resolution pass. To celebrate, we will continue to do what we always do: educate patients, recommend supportive measures for overall health, suggest testing aimed at uncovering the heart of what's going on, model healthy living, and deepen our knowledge about normal physiology and the things that impact it positively and negatively.
Will you join us in promoting the virtues of a system of medicine that is preventative, minimally-invasive, lower cost, very effective, and has true wellness for everybody as its goal?
Let us know how you intend to celebrate this week. Some simple ideas: talk to a friend about naturopathic medicine, read a book about homeopathy, make an appointment with an ND, attend a local health talk, make a medicinal herbal tea, or eat a hearty kale salad.
Bring naturopathic medicine into your life this week and plan on welcoming it into our healthcare system soon - because naturopathic medicine is seemingly here to stay.
To find an ND in your area or to get more information about naturopathic medicine, visit the American Association of Naturopathic Physicians and search under "Find an ND" or search to see if there is a state association where you live.
Read about naturopathic medicine in more detail.
Information on accredited naturopathic schools can be found at the Association of Accredited Naturopathic Medical Colleges website.