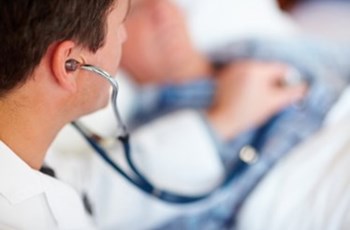 We've been hearing a lot about heart disease over the past few weeks as awareness of risk factors is actively promoted during American Heart Month in February. 
There are several risk factor assessment tools available online. While some basic information is common to all of them, there are differences in the factors included in the assessment, sometimes resulting in a different assessed risk value.
Let's take a look at the current guidelines, and compare some of the online risk assessment tools.
Development of scoring systems for cardiovascular disease risk
The two most well-known predictors of cardiovascular disease (CVD) risk are the Framingham 10-year general CVD risk score algorithm [1] derived from the results of the Framingham Heart Study and the Reynolds Risk Score algorithms for women [2] and men[3].
Reynolds Score a better predictor in women
An independent validation study published in 2012 directly compared Framingham and Reynolds risk scores for global CVD risk prediction in the Women's Health Initiative Observational Cohort, which included 1722 cases of major CVD events. The Reynolds score showed improved risk discrimination overall, as well as in white and African American subsets, compared to the Framingham scores [4]. 

New guideline for atherosclerotic CVD risk
A systematic evidence review published in 2014 by an American College of Cardiology and American Heart Association Task Force announced their guideline on the assessment of atherosclerotic CVD risk [5]. This guideline uses the Framingham general CVD risk prediction equation but includes data from NHLBI-sponsored, racially and geographically diverse cohort studies, and the algorithm takes into account the race and sex of the individual.
Individuals can use several online risk calculators that use the algorithms mentioned above and include various additional known risk factors for CVD. 
Based on Framingham.  Includes age, gender, total cholesterol, HDL, systolic blood pressure, and asks if you smoke or use blood pressure medication.
Includes the same factors as the NHLBI calculator with the exception of the question about blood pressure medication, and adds the hs-CRP value.
Includes the same factors as the American College of Cardiology calculator but adds Hispanic as a choice of race, and asks for your height and weight, history of CVD, family history of early CVD, exercise habits, and your fruit and vegetable and saturated fat consumption.
Includes the same factors as the American College of Cardiology calculator but does not include race; asks for your height and weight, waist size, history of CVD, family history of early CVD, fasting blood sugar, diastolic blood pressure, LDL cholesterol, and triglycerides.  After completion, shows where you stand regarding the specific modifiable risk factors of cholesterol values, blood pressure, and smoking.