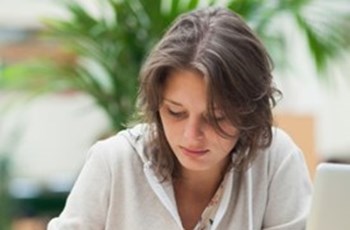 2018 has begun, and with it comes new opportunity to understand the role of hormones, neurotransmitters and elements in our overall health. 
Let's take a quick trip down memory lane to reflect on the top stories of 2017 that captured your attention. 
As a hormone testing lab, ZRT understands the importance of a well-balanced endocrine system in maintaining overall health.
Hormone balance is achieved through multiple feedback mechanisms, and when any part of the system is thrown out of whack by forces beyond its control, there is a knock-on effect on the rest of the body systems that are under endocrine control.
Such forces can include extreme or chronic stress, or exposure to environmental toxins that enter the body through the air we breathe or in our diets. Substances in the environment that upset the endocrine system are known as endocrine-disrupting chemicals, or EDCs.
The nervous system and its communication with peripheral organs is under the continuous dynamic influence of hormones, neuroactive steroids, and neurotransmitters. This is why the underlying pathology of mood disorders can often be varied and complex.
The hormonal piece is critical to our understanding of the imbalances when it comes to the complete neurotransmitter assessment. Hormones regulate key processes pertaining to neurotransmitter biosynthesis, signaling, and degradation. It is important to recognize that disturbances in the relationships between hormones and neurotransmitters can shape normal physiology toward a maladaptive state leading to suboptimal psychological wellbeing.
It feels like winter is officially looming now that we've all turned our clocks back and the days are getting shorter. In the Pacific Northwest, this also brings darkness and rain for many months and for some of us, it brings seasonal affective disorder (SAD).
Whether or not symptoms of SAD eclipse your normal disposition, there's a good chance the sun's vacation this time of year will affect four key areas of your health.
A recent study from researchers at the Mayo Clinic in conjunction with the Centers for Disease Control and Prevention (CDC) revealed that people following a gluten-free diet have significantly higher arsenic, cadmium, lead, and mercury levels in urine and blood than those not following a gluten-free diet. [1] 
Another similar study in 2006 revealed that vegans and vegetarians have an increased cadmium body burden in comparison to those following normal diets. [2] 
So why do gluten-free, vegetarian, and vegan diets increase the risk of heavy metals exposure? Increased consumption of two foods that are staples for all cultures around the world are the primary culprits: rice and green leafy vegetables.
If you come by ZRT on Halloween you're likely to be greeted by a witch, vampire, zombie or other nightcrawler. Laughing aside (and let me tell you, some costumes are hilarious) those who live their lives by night – on the graveyard shift – can really struggle.
Two primary challenges for people who work at night are energy and fatigue. This is largely due to the pineal gland and its interaction with light that triggers and enforces our body's pre-programmed circadian rhythm – which produces high cortisol in the morning and then drops throughout the day until the lowest value at night. For those who work graveyard shift that normal circadian rhythm must be re-established, and for many people it doesn't happen.