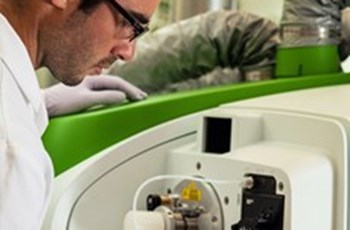 I have to admit, I believe that "research" is one of those words that I think is often misused today.
I started my own career in a cancer research lab, continued it in a pharmaceutical company research lab, and then got into medical information research and scientific writing, which meant using a range of medical literature databases and complex searching strategies.
My early research career was back in the days before we had personal computers, so many hours – in between tending to assays and experiments (as well as late in the evening) – were spent thumbing through the pages of massive volumes of Index Medicus, the print version of Medline, in various university libraries to find relevant publications.
Later, such databases became searchable online, usually via a slow modem connection using a telephone and usually for a fee. Eventually PubMed, the free public version of Medline, was made available in 1996 and has been a godsend to medical researchers and writers all over the globe.
So I find it a little irritating when people blithely say they are "researching" something and what they mean is they typed a question into Google and then waded through a list of hits that Google thought were relevant. Not that it doesn't often get you what you're looking for. But in my book, "research" truly means an in-depth analysis of a subject, either in the lab or in the medical literature, using an intelligent experimental strategy, appropriate methods, and a keen eye for results that are meaningful and relevant to the initial question.
So when I refer to research at ZRT, this is very much what I am talking about.
Research at ZRT
Staying at the forefront of the industry has meant continual new development of innovative tests.
ZRT Laboratory was founded on the basis of high level research. In fact, the "R" in ZRT stands for Research. Groundbreaking methodology using a simple-to-collect sample, namely saliva passively collected into a simple tube, was finely honed through years of careful research and validation to achieve the kind of accuracy demanded by the licensing bodies for commercial, high complexity testing.
Our founder, Dr. Zava, wanted to make testing easily available, using simple collection methods, to people with hormonal imbalances to help them get to the root of health issues and allow them to seek therapies such as hormone replacement. Staying at the forefront of the industry has meant continual new development of innovative tests, so our saliva testing was followed by new collection methods such as dried blood spot and dried urine testing, which required extensive validation before being offered commercially.
Quality Assurance
As a commercial testing lab, we are subject to stringent quality assurance procedures and record-keeping as required by CLIA (Clinical Laboratory Improvement Amendments), the US federal regulatory standards applicable to clinical lab testing. But we're also kept on our toes by our continual involvement with research projects, collaborating with research groups in several academic institutions, including some projects with NIH funding, as well as research organizations or hospitals, and the Centers for Disease Control. Because of this, the methods we use are continually being validated to meet the stringent requirements for accuracy demanded by such organizations, and it keeps us involved at the cutting edge of scientific discovery.
Published Research
When a research study is completed, our testing is either acknowledged or Dr. Zava co-authors the study along with the research group. A list of our published research papers, most of which are in peer-reviewed journals, can be seen in our publications list. We've also presented ZRT research, carried out in-house, and taken it to international conferences where we have presented posters and/or had abstracts published in journals reporting on the conference – these can be viewed in our list of abstracts and posters, where the actual poster presented can be downloaded.
State-of-the-Art Test Methodology
Research sample testing as well as our commercial testing is done in the lab at ZRT by state-of-the art methodology, including FDA-approved immunoassays, enzymatic assays, inductively-coupled plasma mass spectrometry (ICP-MS), gas chromatography tandem mass spectrometry (GC-MS/MS), and liquid chromatography tandem mass spectrometry (LC-MS/MS). The research page on our website highlights the advantages of each of our sample collection methods for use in research.
I'm proud to be a part of the ZRT family and to acknowledge our commitment to research and high standards in everything we do.


Read More About ZRT