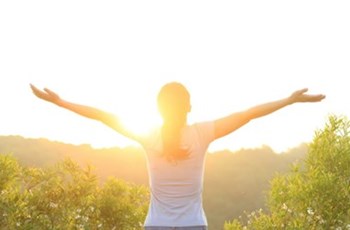 Two vitamin D studies were published recently, both utilizing ZRT's testing in dried blood spot.
Dried blood spot samples are well suited for research applications because they are equivalent to serum but have the advantage of ease of sample collection, shipping, and storage, which doesn't require any refrigeration or biohazard labeling. Also, samples are easily identified by details that can simply be written on the outside flap of the collection cards, which require minimal freezer space for long-term storage of samples.
Here are brief summaries of each study:
---
Wakayo T, Belachew T, Vatanparast H, Whiting SJ. Vitamin D Deficiency and Its Predictors in a Country with Thirteen Months of Sunshine: The Case of School Children in Central Ethiopia. PLoS ONE 2015;10(3):e0120963.
In this study, vitamin D levels were tested in schoolchildren living in the sunny climate of Ethiopia.  Vitamin D deficiency, defined as 25-hydroxyvitamin D levels <50 nmol/L (equivalent to <20 ng/mL) was significantly more prevalent in children living in an urban environment (61.8%) compared with those in a rural setting (21.2%). Significant predictors of vitamin D deficiency in this study included body fatness, having a TV/computer at home, maternal education, and socioeconomic status. This study highlights lifestyle factors that can predispose people to vitamin D deficiency even in countries with high sun exposure. See full article.
---
Kerr DCR, Zava DT, Piper WT, Saturn SR, Frei B, Gombart AF. Associations Between Vitamin D Levels and Depressive Symptoms in Healthy Young Adult Women. Psych Res March 2015 [in press].
This study investigated the relationship between vitamin D sufficiency and depression. One hundred eighty healthy young women completed surveys to assess depressive symptoms at baseline and then once a week for 4 weeks, and serum vitamin D levels were determined at baseline and 4 weeks.  A high rate of vitamin D insufficiency, defined as levels <30 ng/mL, was seen, occurring in 42% and 46% of the women at baseline and week 4, respectively.  Lower vitamin D levels were related to clinically significant depressive symptoms. Purchase full article.
---
ZRT has a big focus on research, out of which our testing was born and continues to be validated:
- Full list of published studies
- Poster Presentations at scientific meetings
Both pages are updated regularly as new studies are published so be sure to check back often!  A link is given for each publication that takes you to either a free download of the full article, if this is available, or to an option to purchase if the article is not free. 


Related Resources